Depth EEG and brain surgery
Epilepsy is a neurological disease and could require neurosurgical procedures for brain surgery.
Dr. Marc Hendriks uses our software ICTAL in the operation room, to assist these neurosurgical procedures. During the procedure the patient has to be fully awake to thest their cognitive functions. With ICTAl it is possible to have a time related connection between the neurosurgeon, neurophysiologist and neuropsychologist. More information can be found in this Reference letter by Marc Hendriks, Donders Institute.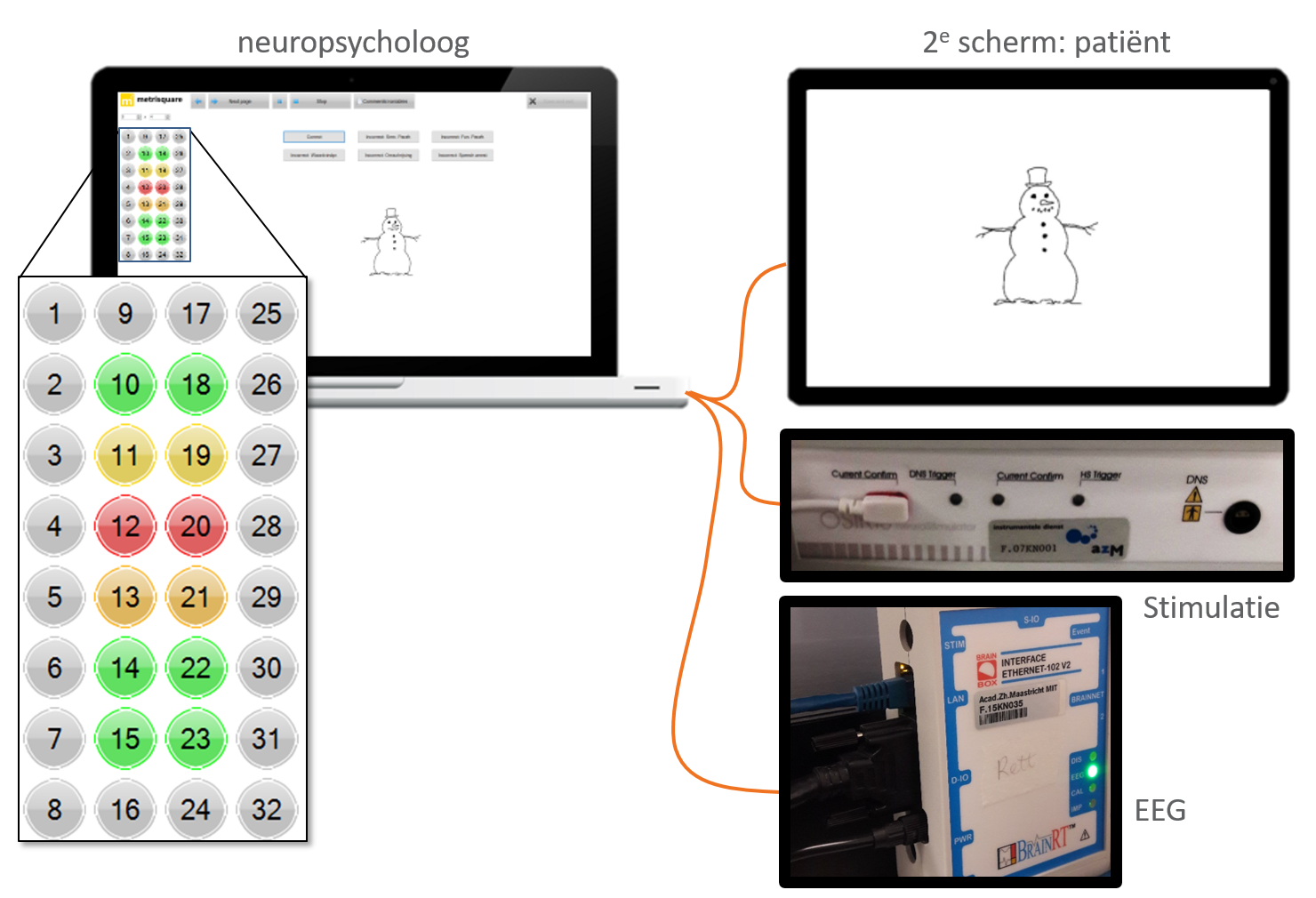 Awake brain surgery
The accompanying image (courtesy of MUMC Department of Clinical Neurophysiology) shows a patient being stimulated while performing tasks. During the stimulation, the patient makes an error, which is indicated by a red marker in the EEG. This is possible with the help of an I / O module, which is connected to the tablet. With Metrisquare software it is therefore possible to make a connection between the systems of the surgeon, neurophysiologist and neuropsychologist.
Metrisquare is specialized in developing psychometric instruments that in this case are linked to an EEG. If you are interested in our support or development opportunities for such research, please don't hesitate to contact us.